During the first half of 2019, the CMVP issued 129 FIPS 140-2 certificates; two more certificates than the first half of 2018.

UL Verification Services produced the most number of certificates (27) for their customers.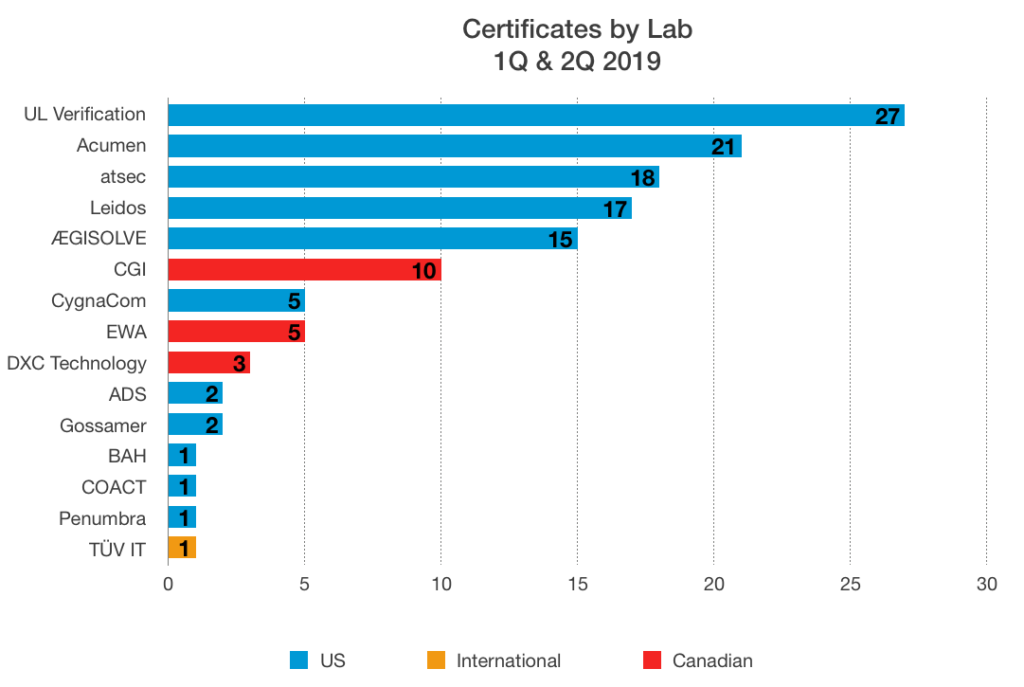 ---
Security Level 1 certificates accounted for 62% of the total.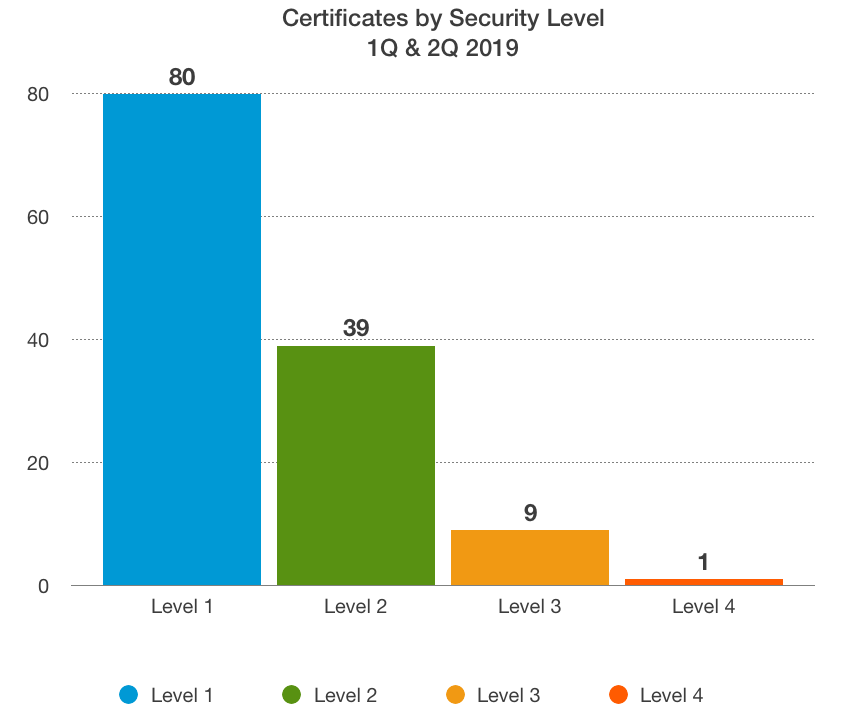 ---
52% of the FIPS certificates issued were hardware; 43% software.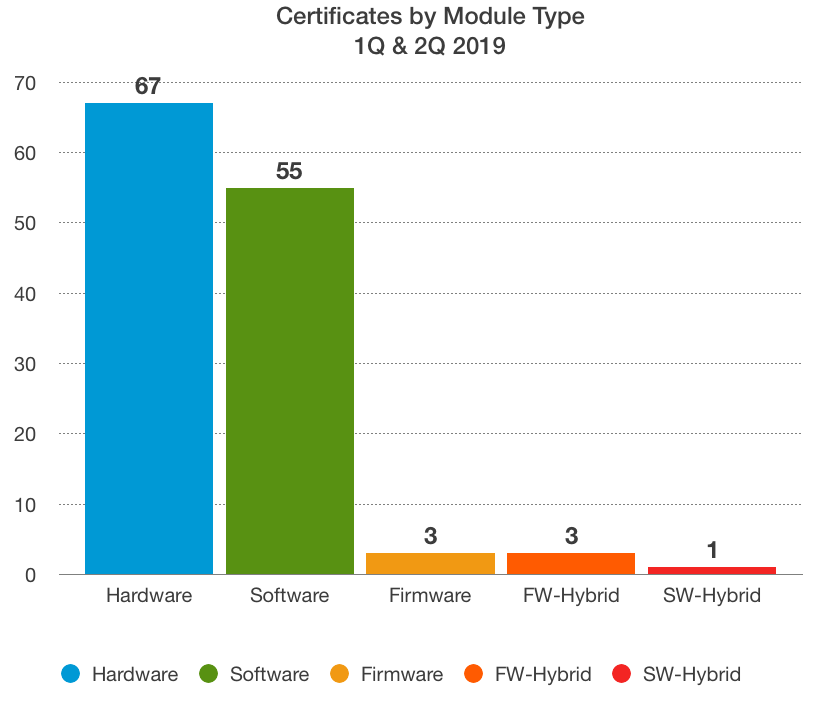 ---
For a full report covering FIPS 140-2 certificates issued in 2018 (plus historical charts), please visit: https://keypair.us/2019/01/2018-report/
---
KeyPair Consulting – expert guidance to meet your FIPS 140 goals